We all have clients who aren't afraid to do whatever it takes to procure picture-worthy lashes or brows. They've made an investment, but how will they ensure the long-lasting integrity of that investment? It all comes down to aftercare.  
Lash lifts, tints, and brow services are no exception; each requires a bit of TLC after your client leaves your studio. Let's review the various aftercare options in the Elleebana family.
THIRD TIME'S A CHARM
Elleebana's lash lift systems, One-Shot and Elleeplex Profusion are two-step systems, but what if we told you there's a bonus third step? The entirely plant-based Re-Gen Next Gen is a deep conditioning solution packed with amino acids and vitamins to nourish, alleviate hair stress, and combat premature hair loss. It's similar to when hair salons offer treatments to help restore hair to a healthy state. Combine it with Step 2 of your lash lift or brow lamination service to infuse the hairs with a boost of nourishment.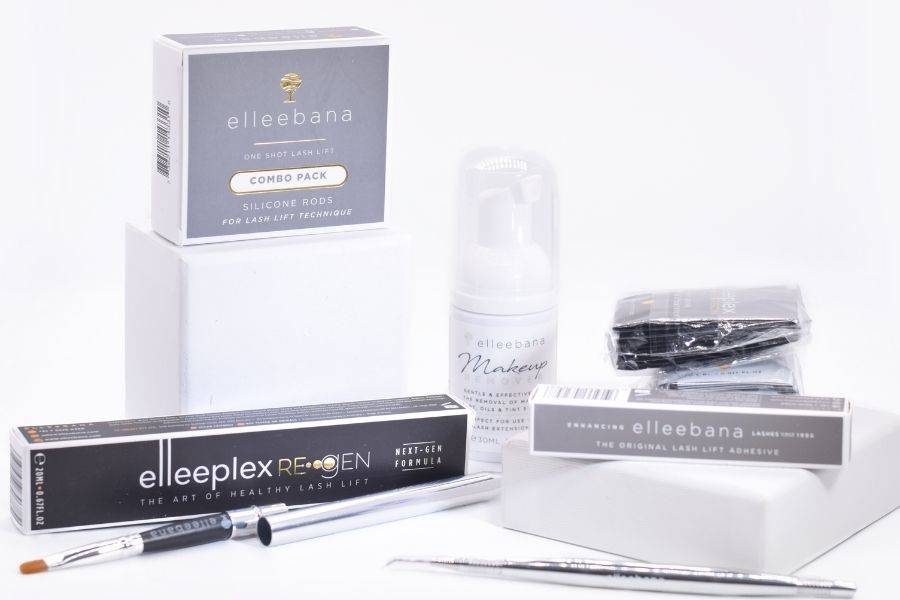 THE NEED FOR SPEED
Re-Gen Next Gen is a vegan, cruelty-free protection system. It contains 23 plant-based ingredients essential for hair regeneration and building strength, just like a hair mask but for lashes and brows alike. It can strengthen hair up to 21%!
The wonder of this "hair mask" is that lash artists can add it directly to lash lifts, brow laminations, and tints like Elleebana's Profusion and Belmacil. Unlike the original Re-Gen formula, it's a timesaver because an extra step isn't necessary. The product is directly added into step 2 of lash lift and brow lamination and the oxidant for tint, saving you time. You can also use Next Gen after lash extensionremovals or even as a stand-alone service!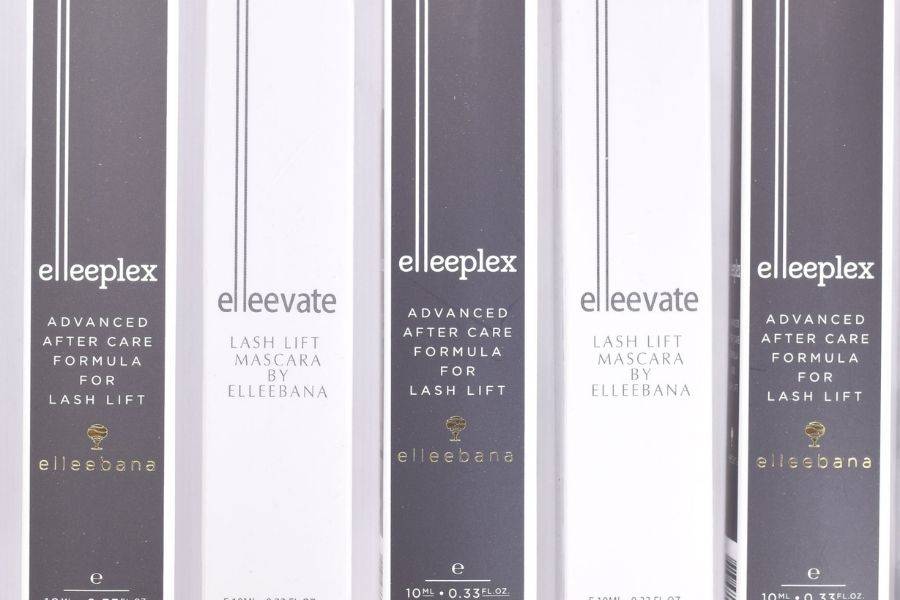 TAKE YOUR LASH LOVE HIGHER
Post-service, clients will want to care for their newly-lifted lashes. Elleeplex is a keratin-rich serum that uses plant-based amino acids containing extensive hydration properties. It's intended to conclude the lash lift or brow lamination by adding back any lost moisture and can be taken home by your client for daily maintenance. Brow and lash artists must share the benefits of a keratin serum with their clients. Elleeplex should bea part of their daily skincare routine, day and night. This fantastic product adds moisture back to prevent any irregular regrowth as it fortifies the hair.
Elleevate is similar to Elleeplex in its formulation,but it is specially designed as an everyday mascara. It can be layered over Elleeplex daily or worn on lash with or without a lash lift. It is gentle enough to be applied immediately after a lash lift and a great way to maintain lash definition once the tint fades, but the lift remains.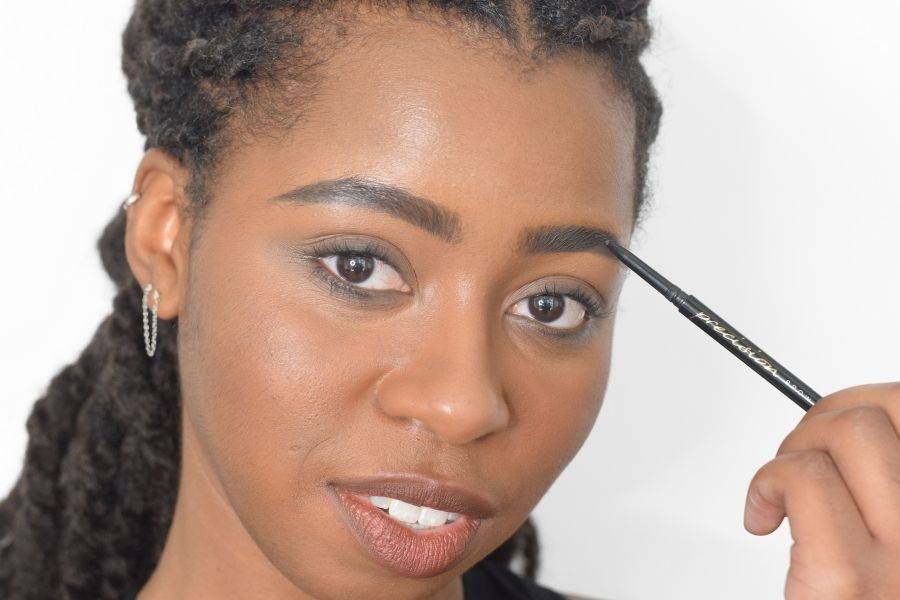 BROW POWER
Brow lovers rejoice! Profusion Precision Brow Pencils contain bees and carnauba wax to create a buildable and long-lasting color. By varying the pressure of the stroke, the user can control the color intensity, create dimension, and camouflage sparse areas. The pencil features a retractable, precision tip and castor oil intended to provide hair nourishment and a smoother application. Clients can take these pencils home to re-create the effect each day.
TAME AND TRAIN
Brow comb-brushes are your best friend when it comes to brow lamination. The goal of lamination is for brows to look fuller, feathery, and brushed up. Much like lash extensions and lifts, brow hair must be brushed daily to keep the beautiful shape. By brushing brows daily, your client will avoid experiencing irregular regrowth and maximize the longevity of their lamination.
HAPPILY EVER AFTERCARE
A lash service without aftercare is like a queen without a throne. Your client's royal treatment shouldn't stop once they walk out of your doors. Aftercare promotes healthy at-home routines to minimize the risk of issues sneaking up after a service. Finding products best suitable for you and your client can be a bit daunting. You have to kiss a lot of frogs before you find a brand that sweeps you off your feet. Start by carrying the basics from a professional company, then grow your inventory as needed.
Think of LashBeePro as your Fairy Lash Mother. We make your lash dreams come true! We carry a variety of aftercare products that we know and love. Make sure to check out our favorites from Elleebana!The collection ranges from aftercare to lash lifts. There is something for every lash or brow artist to boost their craft, sales, and client satisfaction for a happy ending!