Do your clients want fuller brows but are too scared of the commitment that comes with permanent makeup? Do they have sparse, over-tweezed brows or are they still recovering from a nightmare waxing experience? Introduce them tohenna brows, the most least painful alternative out there - the service they didn't know they needed. If you're an artist who enjoys brow tinting, then you'll love brow henna, and so will your clients!
WHAT IS HENNA?
Henna is the safest and most effective way to add color to your eyebrows, but it's nothing new. In Ancient Egypt, this plant, derived from the Lawsonia tree, was used to dye fabrics, hair, and create body art. It's still used all around the world today, thousands of years later. The plant is dried, milled, and sifted into a powder that is then mixed up into a paste. Like indigo powder and amla extract, its natural properties act to strengthen brows and restore hair growth.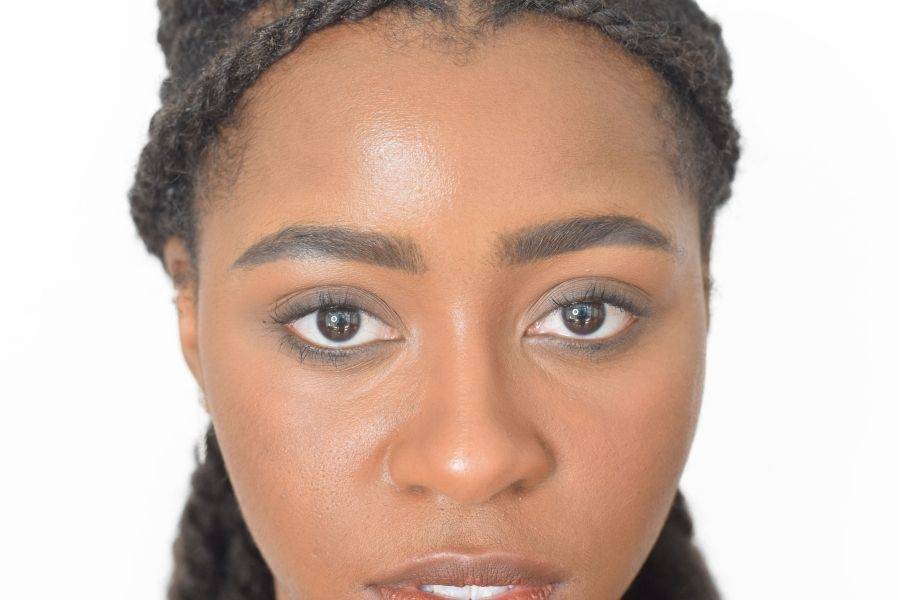 HOW IS IT DIFFERENT FROM BROW TINTING?
Tint and henna are similar in that they both create a semi-permanent filled-in brow with customized color and shading (e.g., an ombre effect). Brows are prepped and mapped before the product is strategically painted on for a nice, crisp brow shape, then left to process. The solution is cleaned off to reveal a newly defined brow. Henna has a longer processing time (30 - 40 minutes) than tint, but the results are more dramatic and longer-lasting. Whereas tint penetrates the hair shaft, henna instead binds to the brow's keratin and the skin's top layer.
Lash and brow tint is a vegetable-based dye that uses a peroxide activator to process the color. In comparison, henna is lead-, hydrogen peroxide-, and ammonia-free. It only needs water or a non-chemical activator. Both tint and henna contain traces of color accelerant known as PPD, paraphenylenediamine. You will tend to see more PPD the darker the shade is. When you compare both hair coloring methods, henna has fewer chemicals than tint, making it a superior option for clients with sensitive skin or allergies.
HOW LONG DOES IT LAST?
Henna tends to last longer than tint, plus it provides superior coverage for grays. Wonderfully enough, it even strengthens and nourishes while it stains the hair and skin. It lasts up to six weeks on brow hairs and two weeks on the skin, while tinting typically lasts only about three to four weeks on brows and one to two days on the skin.
The stain could potentially last longer, depending on the client's skin type. Those with oily skin or flaky skin won't hold pigment as long as those with regular to combination skin.PRO TIP: mixed henna should be used within 10 mins of combining with water or a pH activator for the best results.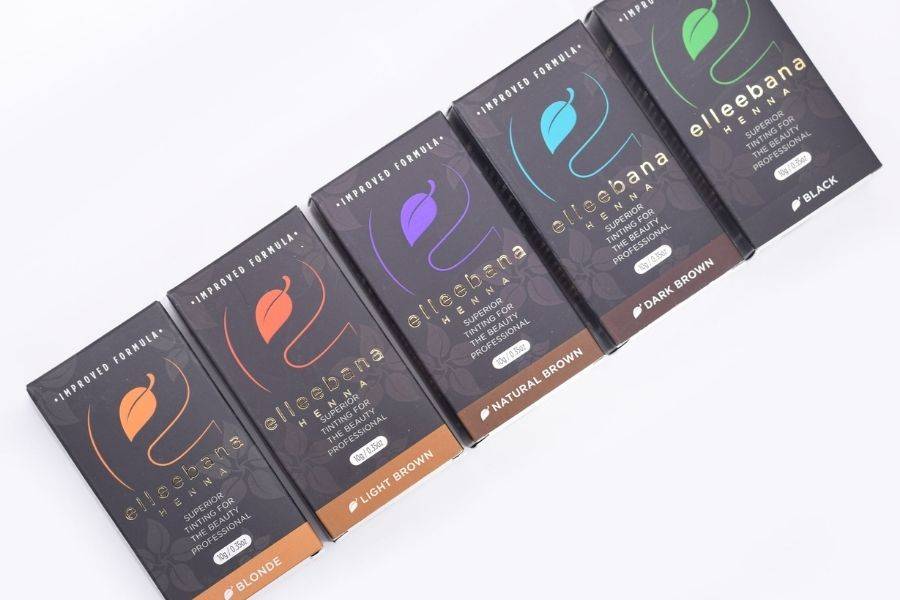 WHERE CAN I FIND QUALITY HENNA?
You can acquire quality henna at certified, specialized beauty distributors. At LashBeePro, we both trust and carry Elleebana henna. For years, Ellebana has worked to source the highest quality henna plants and utilizes a manufacturing process that maintains the integrity of the color. Their henna comes in five highly pigmented colors ranging from blonde to black, keeping every skin type and tone in mind.
The entirehenna kit comes with everything a brow and lash artist needs to get started. There is one of each of the five shades (that's enough for 500 treatments!), a mini electric mixer,glass mixing cup,white brow mapping pencil,brow shampoo,pH activator, makeup remover, angle brush, and flocked applicators. Elleebana henna has a 6-month shelf life after opening and 3-year shelf life sealed.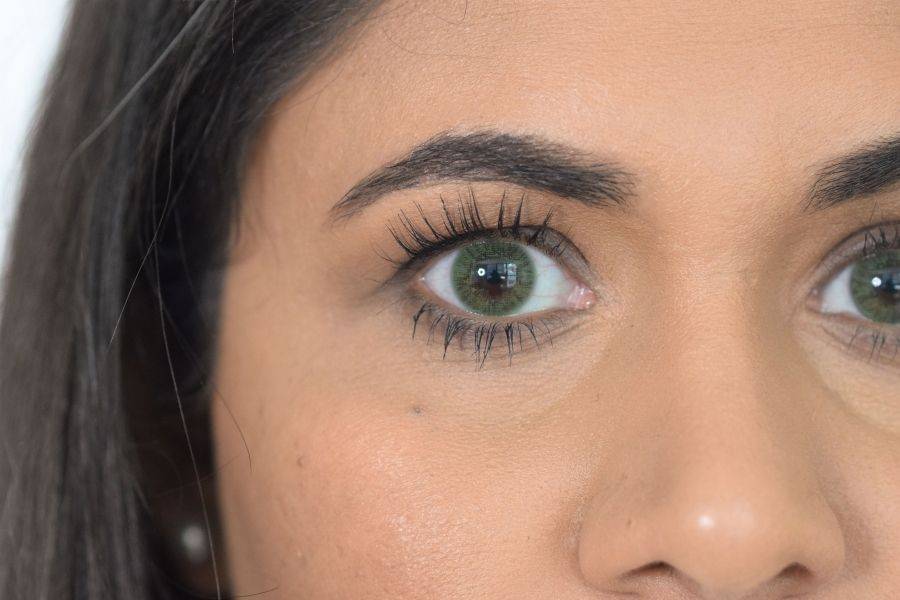 WHAT ELSE SHOULD I KNOW ABOUT HENNA?
Seasoned lash and brow artists can combine waxing and/or lash lift + tints with their henna brow services, though note that henna is not approved safe to use for tinting lashes. Clients who have undergone microblading should wait at least six weeks before receiving henna, while those who have had Botox or filler should wait at least two weeks. We strongly encourage these clients to check in with their dermatologist or PMUA for professional guidance. Lastly, clients should avoid artificial tanning for at least two weeks before receiving henna to prevent yellowish-green hues from presenting on the skin.
Much like lash lifts, adding tint to a brow lamination is entirely safe. Unfortunately, there isn't yet enough research to show that henna is safe to use in conjunction with brow lamination, so clients should wait 14 days after henna to receive a brow lamination.
Finally, clients should not leave their appointments with henna left on the brows or skin like they might with henna used in traditional body art. Because PPD is present, any prolonged exposure to the skin could lead to chemical damage.
Thanks to henna and other recent innovations, amazing brows are here to stay! Lucky for you, that means more clients on your books. Expand your menu by adding henna. It is one of the easiest and most cost-effective ways for a brow and lash artist to gain customer loyalty and increase their profits. Earn that money, honey.