MEET ASHLEIGH - YOUR LASHBEEPRO TRAINER!
After training over 500 lash artists, you could say that Ashleigh knows a thing or two about lashing. Educating lash artists is Ashleigh's passion! She loves to provide artists with the confidence and technical skills to succeed in their careers. Today, she's here to answer your top training questions! Whether you have completed lash extension courses before or are just starting out, read below to get all of your training questions answered.
---
Who can sign up to take a LBP training course?
Anyone with the proper licensing to practice lashing in their jurisdiction is welcome to enroll! This typically means holding an active cosmetology, esthetics, or nursing license. We recommend checking the licensure laws in your state or country to ensure you will be fully compliant. Students actively enrolled in a cosmetology or esthetics program are also welcome to enroll.
What courses do we offer?
We offer both online and in-person courses in Classic and Volume lashing. Our online training is perfect for those who need flexibility in their schedules and are comfortable learning and communicating with our training team virtually. Purchase Classic and Volume online training separately!
For our hands-on learners, we offer private training in both Classic and Volume. Our standard courses are 2 days and include access to our online lessons. Private classes may take place at our headquarters in Philadelphia or at your location (travel fees apply).
For salon and spa owners and managers who want to add lashes to their service offerings, we offer a Salon + Spa private training program. This program includes private Classic training for the team members who will be performing lash services, as well as two business-focused sessions for the owner or manager on the ins and outs of adding lashes to an existing business.
Whether you prefer to learn online or in person, we recommend students complete the Classic course before moving on to Volume.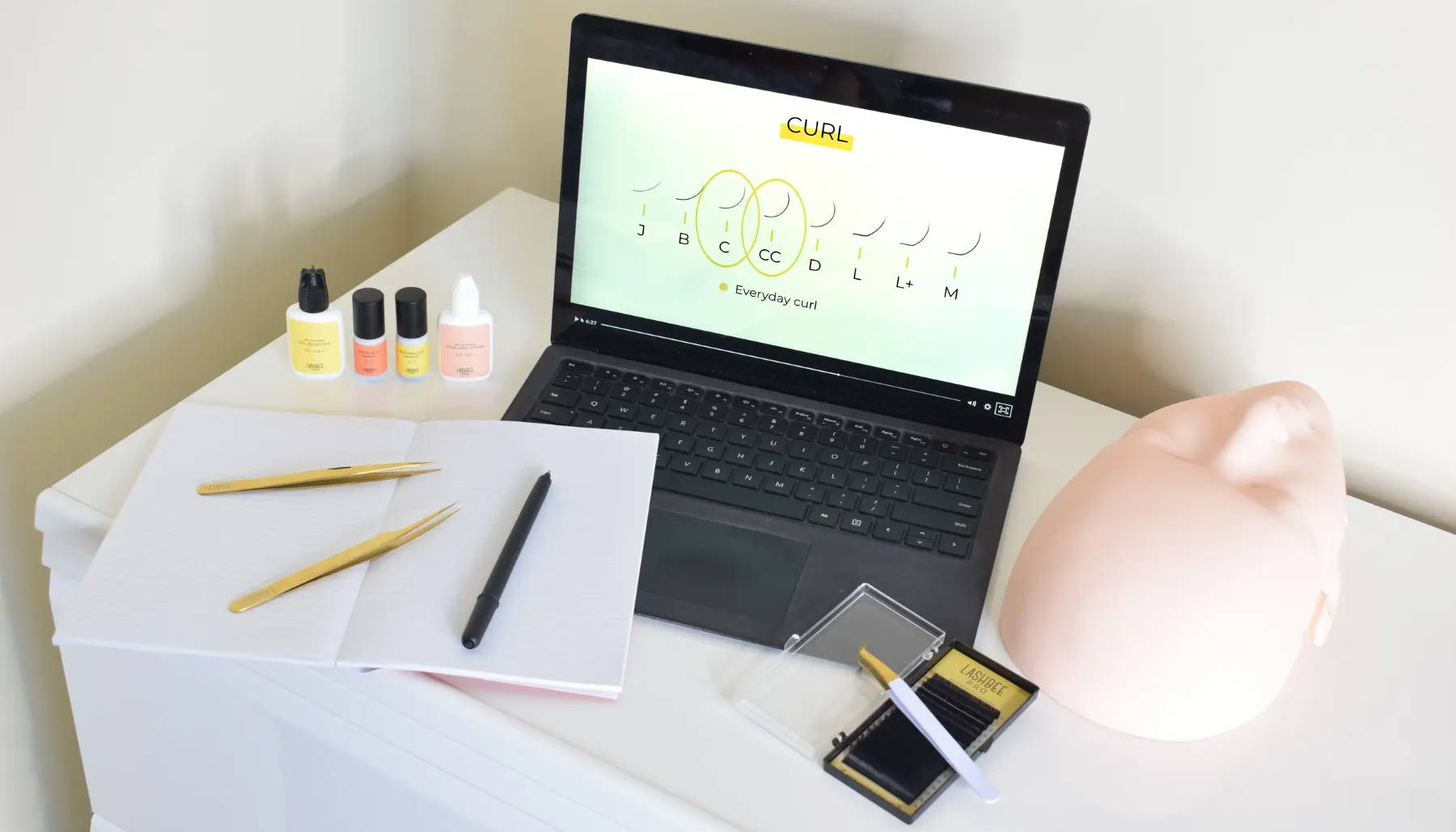 How long does it take to become certified through your online courses?
Our online classes are self-paced, meaning you could complete the lessons and practice activities in as little as a few days! To receive certification, artists must complete the course in full, including application of full sets on three live models (two for Classic certification, one for Volume certification). The time to complete live models will vary, depending on your comfort level and schedule. Most artists receive their Classic certification within two months.
Should I take Classic or Volume?
Our Classic course is a great fit if you:
Are new to the lash industry with no prior lashing experience

Have completed some previous Classic lashing training but found you still struggle with the basics

Would like a refresher on proper lashing technique, styling, and other foundational concepts
Our Volume course is a great fit if you:
Have already earned a Classic lashing certificate

Have been lashing for at least 3-6 months and are comfortable with the foundations of healthy lashing

Have completed some or all of a Volume course but would like additional education and support before adding it to your service

Would like a Volume refresher or to learn additional fanning methods
Why should I train with LBP?
We proudly stand by our courses and training materials. They took years to develop and refine and are some of the most comprehensive courses available. We have launched the careers of countless lash artists across the country.
Do you offer financing?
Training is an investment! We offer payment plans through Klarna and ShopPay. Both allow you to split your purchase across multiple payments, interest free. Select these options at checkout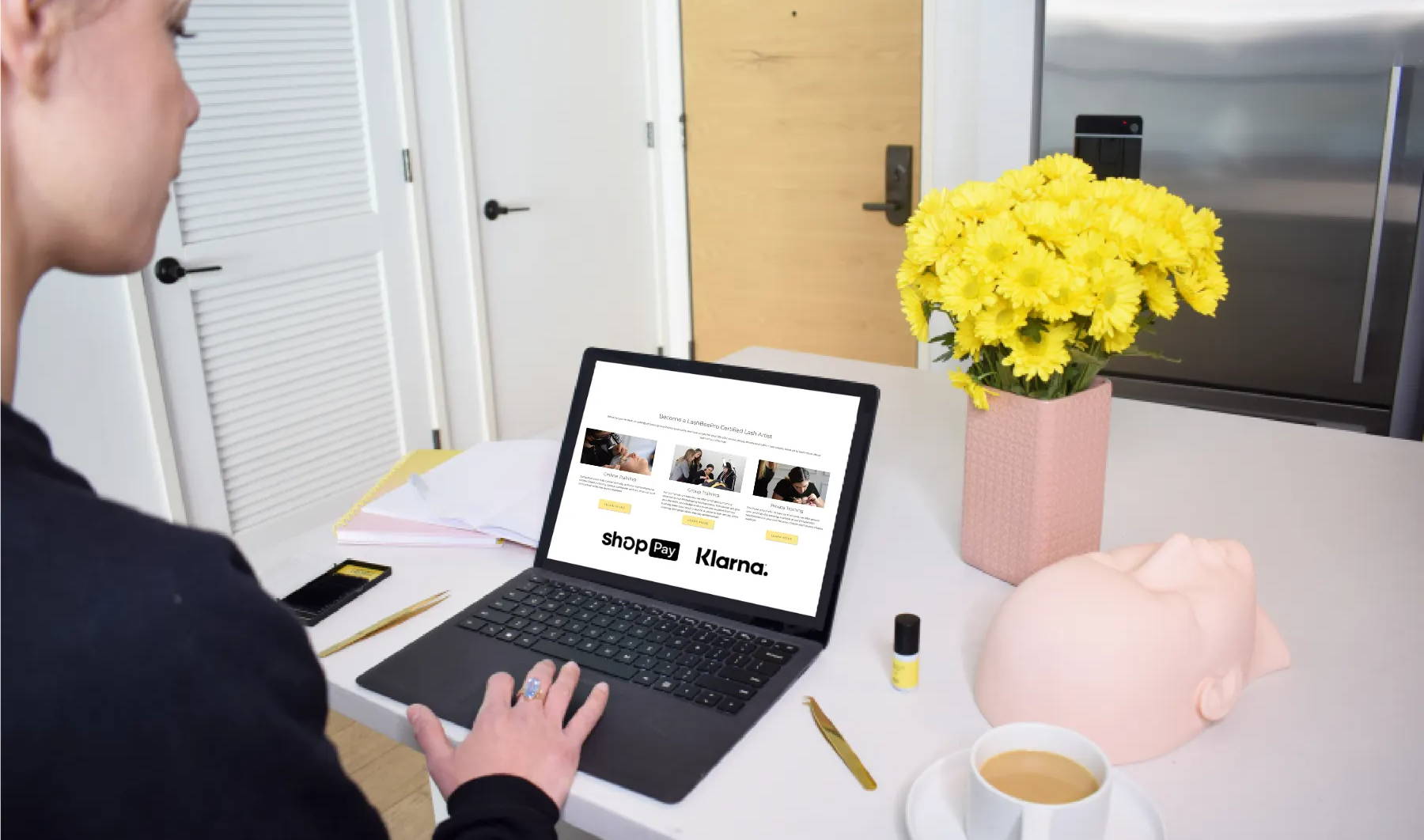 Can I enroll if I'm already in school?
Great idea to complete your lash education while you earn your license! Cosmetology and esthetics students are welcome to enroll in a lash program simultaneously, as long as they are not practicing on paying clients until they have received their license. Friends and family as models are just fine!
Can I take any of these courses if I've already been trained in lashes?
Absolutely! If you are looking for a Classic or Volume lashing refresher, our courses are a wonderful option.
FIND THE BEST TRAINING FOR YOU