You live, breathe, and sleep lashing, but you're itching for something more. You've found your calling, and now you want to take it to the next level by starting your very own lash business! Startups take up a lot of time and money, but the process of opening a lash salon is a labor of love that can be highly fulfilling. We at LBP know how exciting and frightening it is to take that plunge. We want to share 10 common mistakes to avoid when starting up your small business to keep it alive and well.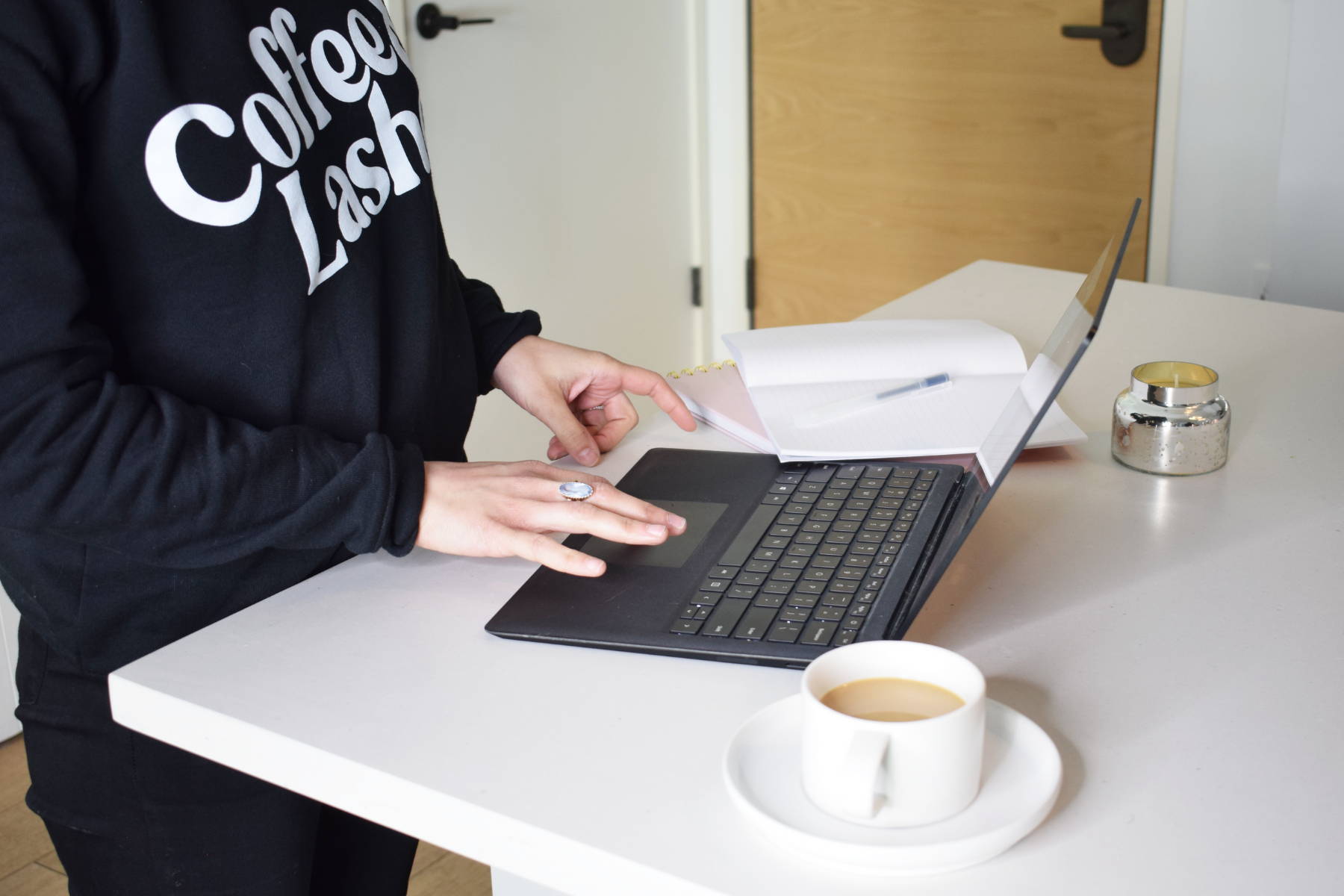 1. Letting Fear Overcome You
With opening your business, there always comes risk and the first year is always the most challenging. Things don't always go to plan, and that's okay when you have solutions in your back pocket. Often, salon owners focus too much on a plan for success when they really should be preparing to fail. It sounds backward, but when you're able to identify issues as they come, you're better suited to tackle them right in the moment and keep your business afloat. Remember that you can't control the weather, but you can protect yourself from the storm, and only if you see it coming.
2. Not Having a Business Plan
Your business plan doesn't need to be complicated, but any plan is always better than none! Your plan should include overhead costs to run your salon, like rent and utilities. You'll need to figure out exactly where your funding will come from, what type of lash artists you want to hire, or if you want to remain a solo lash artist. You have to decide on what products to carry for backbar as well as retail, and the complete menu of services with appropriately set pricing. Not only does this allow you to maneuver your new business successfully, but you will now have a greater chance of receiving a loan from a bank or receiving government grants if need be. Beyond financials, you'll want to research your competitors, demographics, and get an adequate understanding of your target audience, too.
3. Losing Track of Numbers
The goal of all business owners is to earn a profit, but how do you ensure you're making the best decisions for your business to achieve that? It's crucial that you consistently monitor your gains and losses to update your plan and projections accordingly. Maybe numbers are your thing, but if not, we highly recommend that you hire a certified bookkeeper or accountant for accuracy and to take this large responsibility off your shoulders. They guarantee that everything gets filed correctly and you're not accidentally over or underpaying come tax season. Having your finances managed by a professional protects both you and your money, encouraging the health of your business.
4. Working Too Independently
You may have heard that being a business owner is leaving a 9 to 5 to work 24/7; the key is to work smarter, not harder. Many of us suffer from the "do-it-myself syndrome," but we have got to remain open-minded to be successful and lean on others to avoid burnout. Even if you feel like you have it all under control, it's unwise to try to go at it alone. Having a collaborative approach when starting your business and asking others for help isn't a sign of weakness. Maintaining mutually invested parties is financially beneficial and can assist with decision-making, test new ideas, and obtain feedback. Seeking an intellectual support system like a mentor or business coach is just as essential to build on the knowledge of others and learn the tricks of the trade.
5. Being Unfamiliar with Legalities
Beyond acquiring your esthetics or cosmetology license, you will need to obtain a business license and salon license, depending on your state laws. Once this is taken care of, you need to register your lash business. By selecting the correct business entity that's right for you, like a sole-proprietorship or LLC, you are now able to protect your intellectual property. You'll also want to protect yourself with an insurance policy for unexpected, unfortunate events that could potentially occur (scleral burn, allergic reaction, slip-and-fall, etc.). Insurance is intended to safeguard your business and finances from claims involving bodily injury, property damage, and professional liability.
6. Making Bad Hiring Decisions
Don't make the mistake of quickly hiring too many lash artists instead of the right lash artists. Choose quality over quantity, every time. Just because they are a licensed lash artist doesn't mean that they have mastered the lashing styles you want to provide at your salon. Unless it's in your budget, training new lashers on lashing techniques costs money, and it's very time-consuming. You will need to consider the length of time they've been lashing, the certifications they hold, and their portfolio of lash work. You must make sure the team you employ is client-focused and can deliver a luxurious experience every time. In addition, your team also needs to have superior knowledge in sales in order to cross-promote services and sell retail.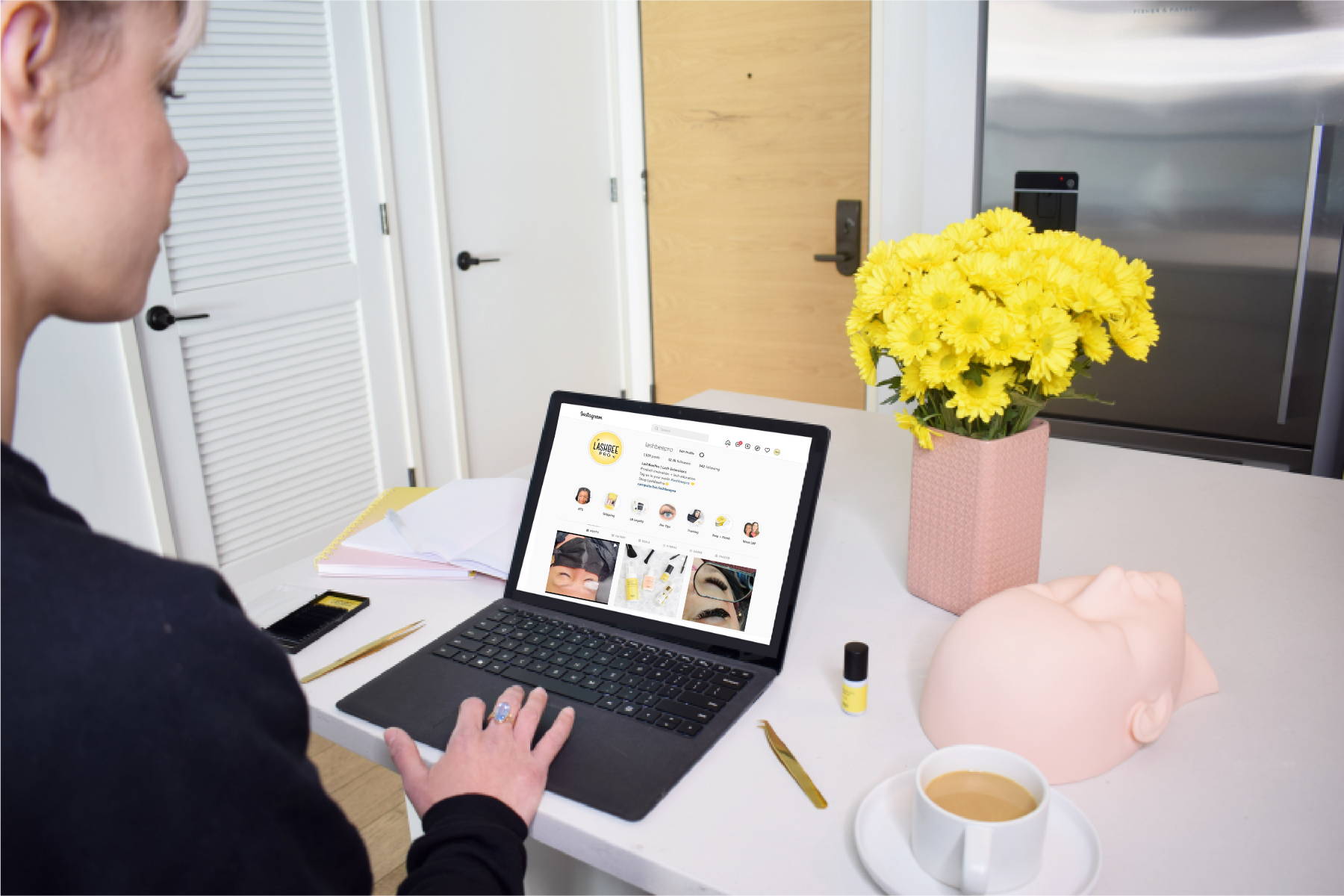 7. Not Investing in Your Brand
Lashing is considered a niche, unlike the hair salon market, for example, which is highly saturated in comparison. Still, the demand is growing exponentially, and you need to do what you can to stand out amongst the competition. You want to brand your entire business image cohesively. If you have trouble nailing down a logo design or brand aesthetic, working with a marketing team can help to elevate your visual identity. As you may have noticed with large corporations, over time, branding becomes more developed and refined to avoid being perceived as outdated and to tailor to a specific market.
8. Neglecting Digital Presence
Having strong online visibility is proven to work. Social media gives you a fantastic platform to show your true self while promoting your business simultaneously. Being authentic in posts and videos will let potential clients get an honest glimpse of your personality. It also allows established clients who follow you to genuinely see more of who they're investing money in. In addition to actively generating content, running ads on Instagram and Facebook can be cost-effective and help target your ideal client. You'll need to register your business on Google and Yelp so people can find you and so you can encourage people to leave reviews. Lastly, you need to create a website in order for your business to come across as more credible and professional, not to mention boost your online visibility with SEO (Search Engine Optimization).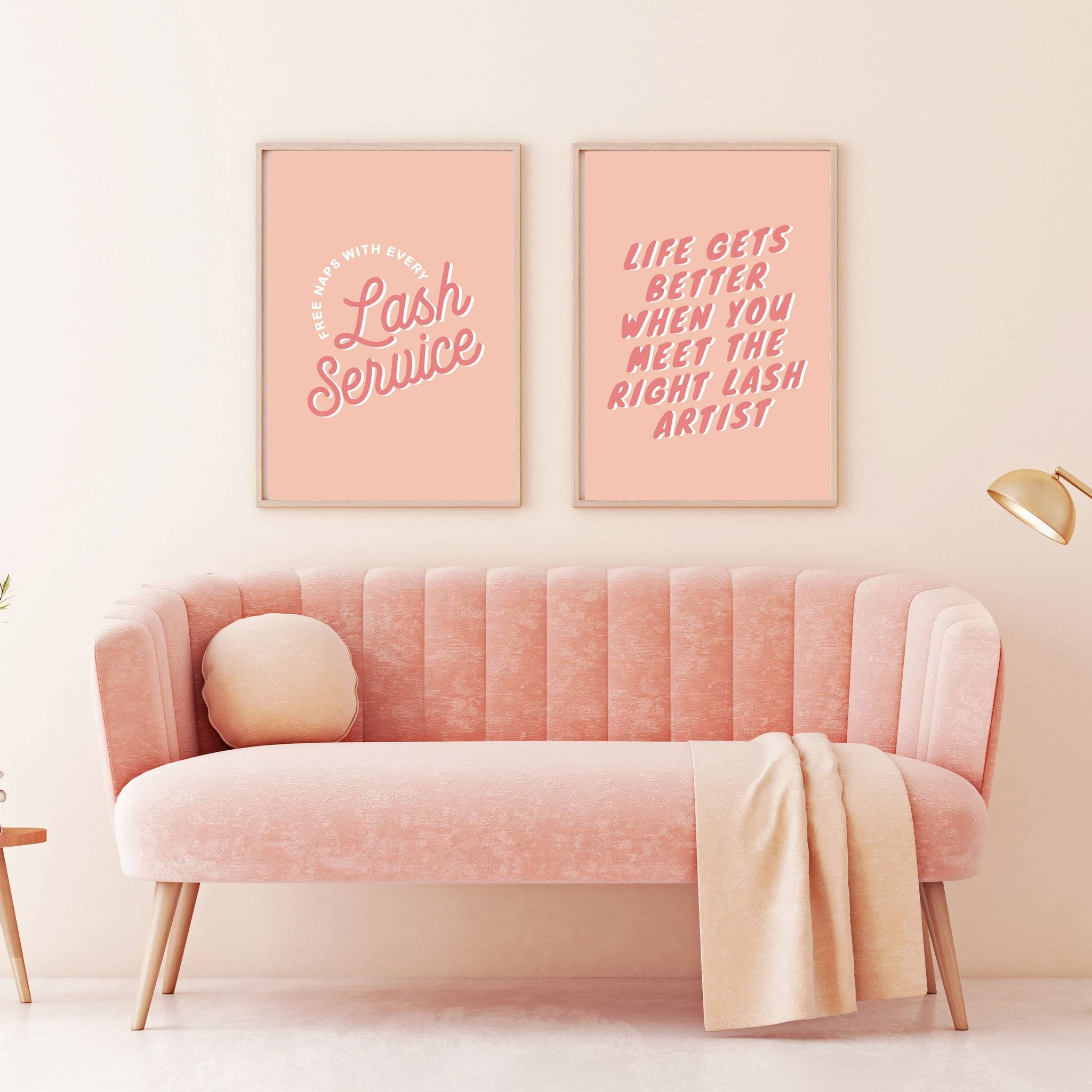 9. Overlooking Salon Interior
First impressions are everything! Research shows people form their initial opinion of someone within a matter of 7 seconds. You want your salon's interior design to be just as compelling, if not more, considering some clients will see the space before your face. Much like your online presence, your interior space should reflect the same branding and personality while being a magical place where clients can feel pampered. Both atmosphere and service will invoke a positive emotion in your clients through the experience that comes with it. Always express yourself when decorating, but do your best to avoid anything too trendy, or you will have to update your interior more often.
10. Delivering Poor Customer Service
You already know how amazing clients feel about themselves after a fresh set of lashes. When you and your team help build a sense of confidence and self-esteem for them, this inspires their loyalty. Providing consistent, quality service is critical since they are the driving force for revenue. The same way referrals lead to new clients, sharing their bad experiences surely affects your client retention negatively as well as deters new ones from patroning your salon. Come to terms with the fact you will never please everyone, but even correctly handling a client complaint is providing excellent customer service. You ultimately need to prioritize client satisfaction above all else and instill the same principles within your team.
Awareness of these common mistakes will help prepare you for your new business venture. As you continue your new entrepreneurial journey, you will inevitably run into issues and make mistakes that we may not have covered. Don't do yourself a disservice by resisting growth. You owe it to yourself to persevere and believe you'll succeed by actively learning as you go and using what knowledge you gained to overcome obstacles. Now go make your (beauty) mark on the world, lash babe!