Ready to welcome your first lash extension clients? Don't forget to set your client policies first! Proactively planning for how you'll handle everything from clients who don't show up at their scheduled time to those who ignore your aftercare advice will ensure a smooth launch and prevent you from scrambling when awkward situations inevitably arise.
We've compiled some of our favorite policies for ensuring both your sanity as the artist and your clients' satisfaction. For every type of policy, it is important to clearly communicate the details to clients, whether they are included and agreed to on your consent form or on your website. We also recommend verbally reviewing your most crucial policies to avoid any uncomfortable misunderstandings.
APPOINTMENT POLICIES
As with any appointment-based service provider, lash artists must be protective of their schedules to ensure both a steady workflow and income. We recommend implementing several policies to help ensure that clients value their appointment times as much as you do. For these policies in particular, it is extremely important they are clearly communicated early on to ensure clients are aware of your expectations.
Late Cancellation or Reschedule Policy: Increasingly, artists in the beauty industry are requiring 24 hours notice to cancel or reschedule an appointment to help protect their schedules and income. With at least 24 hours, you will likely be able to fill that appointment slot with another client or reach out to clients on your wait list. The most common late cancellation policies enforce a "late cancellation fee" that ranges from 25-100% of the service cost, charged when the client cancels within 24 hours of their appointment time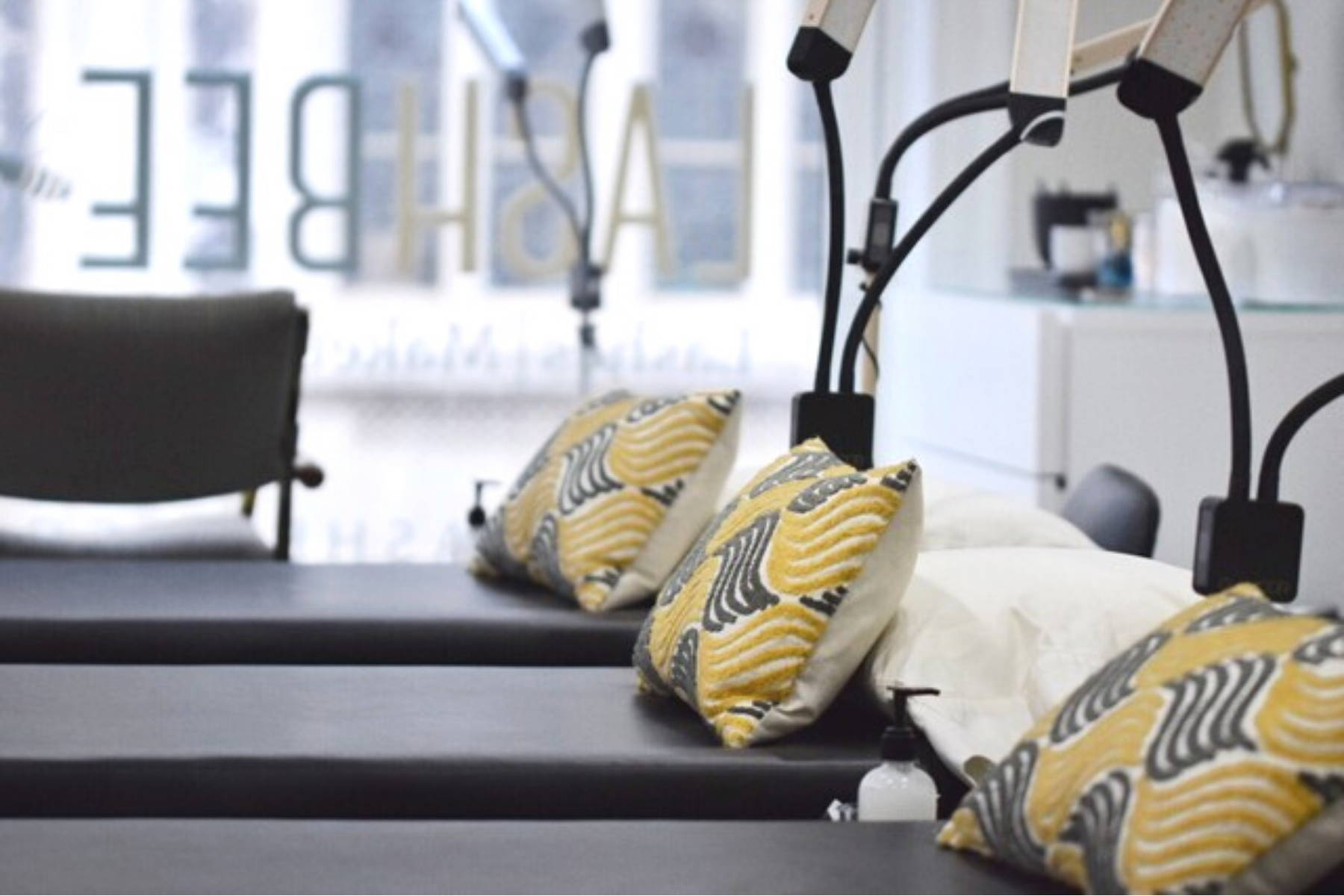 No Call / No Show Policy:Taking late cancellations a step further, you will likely encounter the occasional client who does not show up for their appointment at all, nor take the time to let you know they will not be coming. We recommend implementing a policy similar to your late cancellation policy to ensure you are compensated for your time. The most stringent no show policies enforce a fee of 100% of the service cost, though you will want to select a level at which you are comfortable enforcing.
Credit Card on File:To help your clients adhere to your late cancellation and no-show policiesandto make it easier to collect the required service fees when needed, we recommend requiring clients to keep a credit card on file. The easiest way to do this is to require that clients provide their card information at the time of booking; even better, this gives you the opportunity to clearly communicate your policy, such as how and when the card would be used. You may elect to require a deposit (often between $25-$75) that the client could apply to their service cost at checkout or that would be forfeited in the event of a late cancellation, or you could simply collect the card information and store it for possible future use. Most booking systems today offer secure credit card storage to ensure your clients' information remains safe. Fortunately, cards on file are becoming the norm for high-end beauty services, so more and more clients are accepting this process as standard.
Enforcing late cancellation policies can be uncomfortable, even for the most seasoned pro. We have found that clear communication and an acknowledgment from the client that they understand your policy goes a long way in maintaining strong client relationships, as does allowing some flexibility to waive the policy for first-time offenders or clients who simply may have had a very bad day.
Late Arrival Policy:We recommend establishing a grace period for clients who arrive late to their appointment. Consider the time you need for client preparation and lash application - how many minutes late are you comfortable starting so that your client still leaves satisfied with your work? For many, 10-15 minutes is acceptable, but take into account your skill level and how quickly you are able to prepare your client before deciding. For clients who arrive after your grace period, you may either accommodate them if you do not have another client scheduled immediately after or ask them to reschedule to a future time. In either case, kindly remind the client of your policy and how having the full appointment time available ensures you can provide them with the best service possible.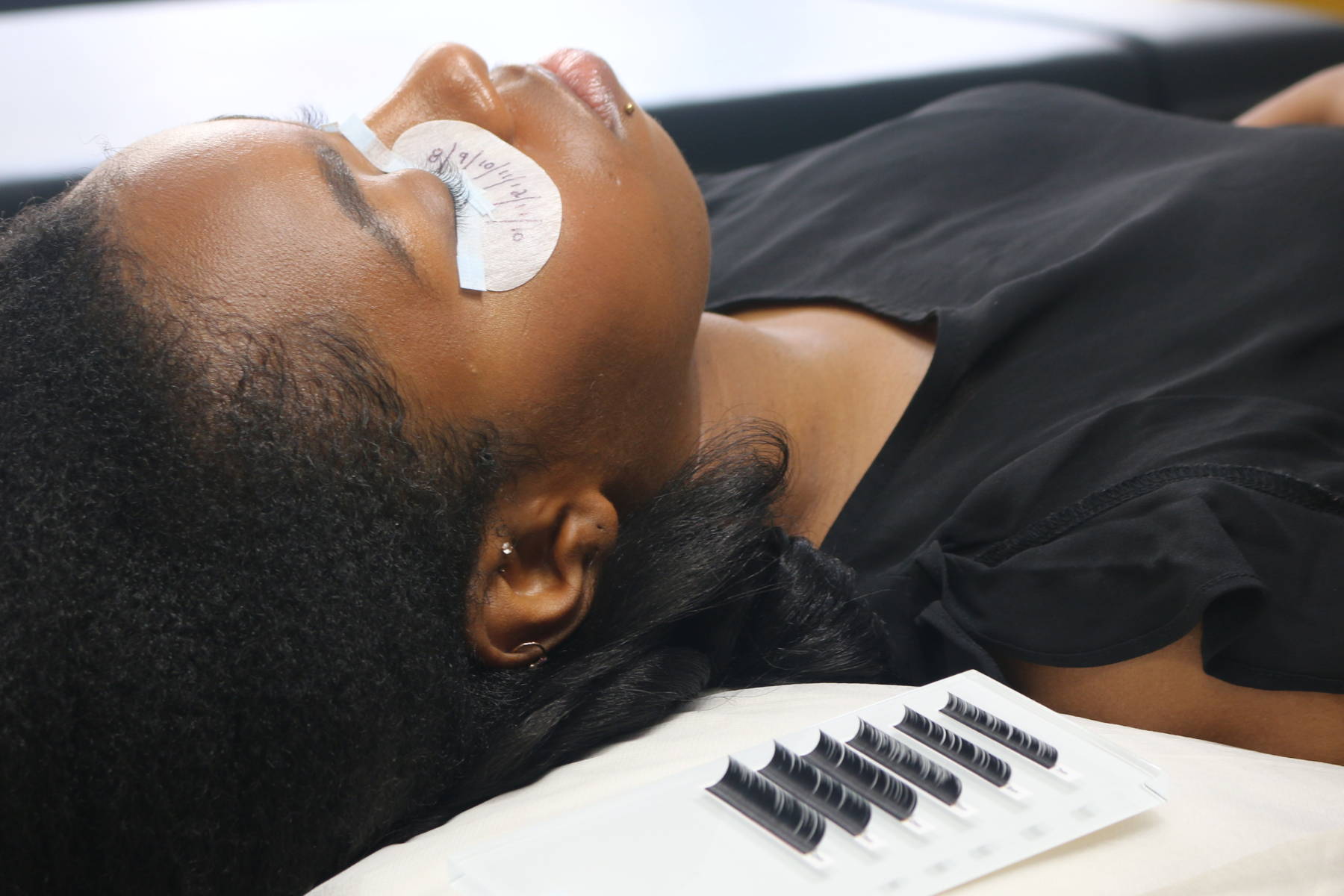 CLIENT SATISFACTION POLICIES
Client satisfaction is crucial for long-term repeat clients, as well as strong word-of-mouth marketing. Our favorite client satisfaction policies can help to ensure that both you and your client are happy with their outcomes.
Touch-Up Policy:On occasion, lash clients will experience poor retention shortly after application or feel unsatisfied with the look of their set. We recommend establishing a free touch-up policy to help you stay ahead of any issues that could lead to poor reviews if not resolved in a timely manner. Consider offering clients a free touch-up within 48 or 72 hours of their appointment. You will have the opportunity to address any client concerns, replace extensions as needed, and review both your own application processes and the aftercare guidelines with the client. Even better, the client will typically leave feeling that you care strongly about their satisfaction. We recommend proactively reaching out within 48 hours of full set appointments to see how your client is enjoying their new lashes.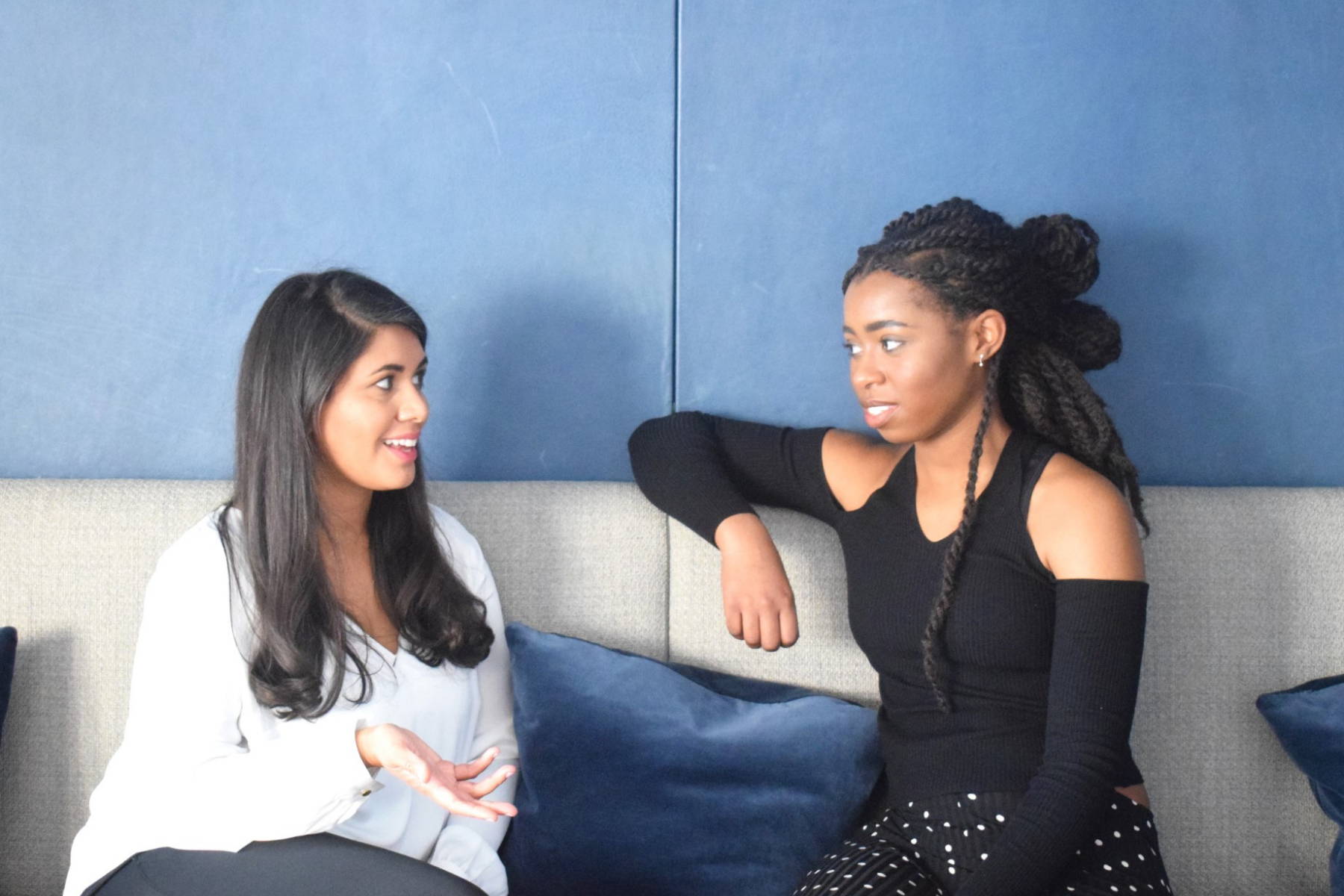 Struggling with retention or client communication? Check out our FREE downloadable materials such as Do's + Don'ts and Retention Checklistshere.
Refund Policy:Most beauty service providers refrain from offering refunds for services provided, and lash artists are no different. If you would prefer not to offer refunds, make sure this is clearly communicated on your website, booking platform and consent form. A touch-up policy can go a long way in avoiding arguments over refunds as well.
SERVICE POLICIES 
To ensure your client leaves with a satisfactorily full set of extensions, we suggest implementing a few service-related policies.
Makeup Policy:To make the most of your appointment time, advise clients to arrive at their appointments makeup-free. This will prevent you from spending valuable time deep-cleaning the client's natural lashes, instead freeing you up to focus mostly on application to give them a fuller set. Some clients will arrive at your studio directly after work with makeup on, so you may find a small cleansing station stocked with shampoo and brushes will help these clients feel prepared for their appointments.
Fill Policy:To ensure your client maintains their lashes and that you have the time required to perform a successful lash fill, consider establishing a fill policy, in which the client must have a certain amount of extensions remaining in order for the appointment to be considered a fill. For many artists, a client who has fewer than 40% of their extensions attached at their fill appointment must instead book and pay for a full set. If they have fewer remaining, a fill appointment is typically not long enough to apply enough extensions that the client's lashes are truly full.
To help clients avoid arriving with too few extensions, you can try a few things. First, take photos of real client lashes to use as examples of varying levels of fullness - this will help clients self-determine whether they need a fill or full set. In addition, proactively communicate how the lash growth cycle works and your expectations on how frequently the client should return to maintain their lashes (typically every 2-3 weeks is preferred). Pre-book your clients' next appointments before they leave your studio to help them stay on track, and always remind them of aftercare guidelines if you find they may not be caring for their lashes properly at home.
Outside Fill Policy:Outside (or foreign) fills tend to cause debate in the lash industry. Some artists have a blanket policy not to provide fills on clients who received their full sets from another artist, while others are happy to do so if the client first books a consultation. Both approaches have their merits, though we typically look at outside fill appointments as a way to gain a new client. Whatever approach you are most comfortable with, be sure to outline your policy clearly on your booking platform to help new clients select the appropriate appointment type.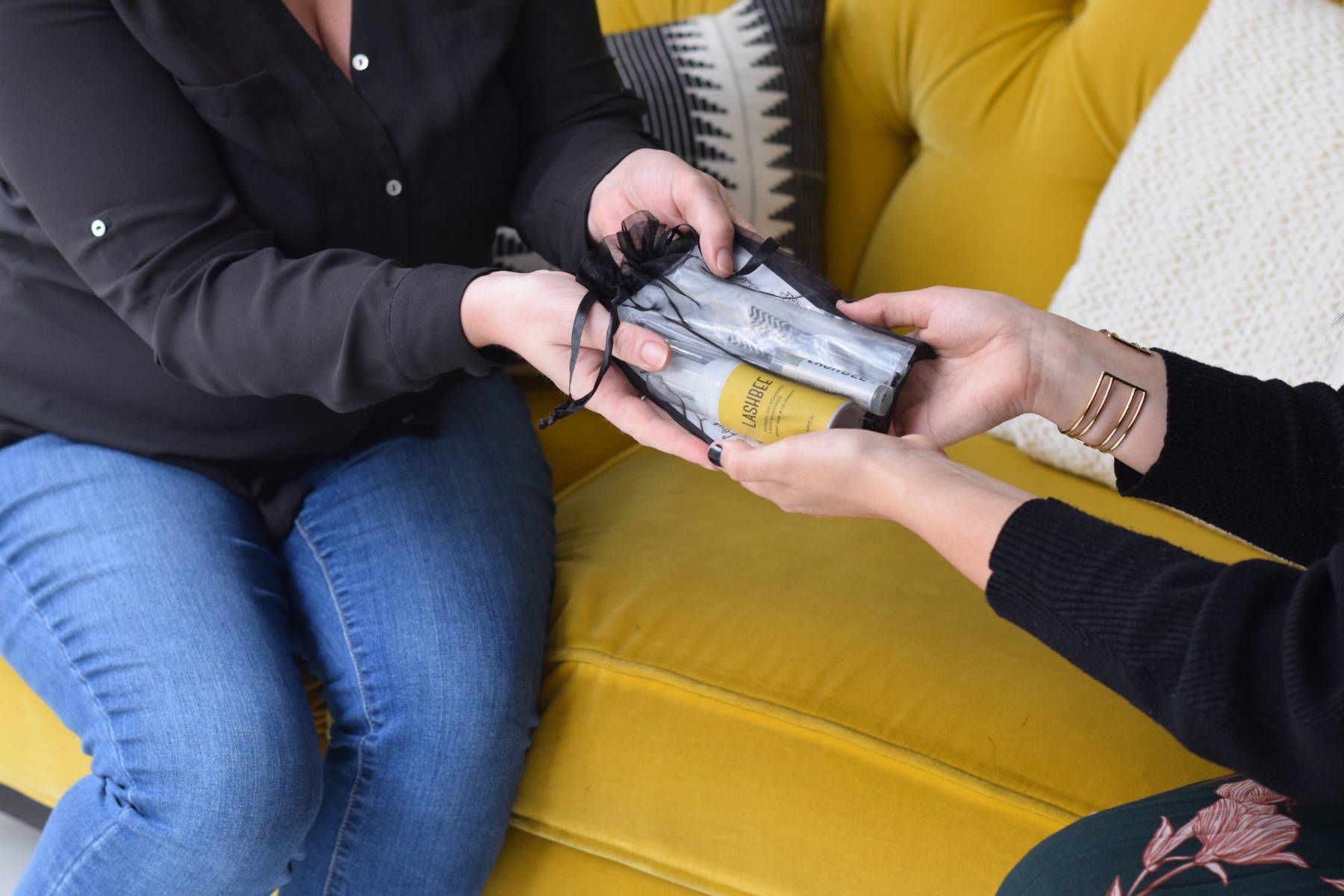 CLIENT AFTERCARE POLICY
As lash artists, we do everything we can during the appointment to set clients up for great retention. It is also our job to make sure clients are properly educated on how to care for their lashes at home. However, it is up to the client to actually follow our advice once they leave the studio.
To help ensure your aftercare guidelines are followed, consider adding a clause in your consent form regarding aftercare. Your client should initial that they have been educated on proper aftercare and that they acknowledge you cannot guarantee lash retention if they do not follow proper aftercare at home. You may even consider listing out the specific protocol you would like clients to follow.  
Unfortunately, even with this clause, you will find some clients struggle to get in a strong aftercare routine. Always save time at your appointments for re-education, kindly reminding clients of the proper steps and answering any questions they may have. Our free"How to Wash Lash Extensions" download can assist in this conversation.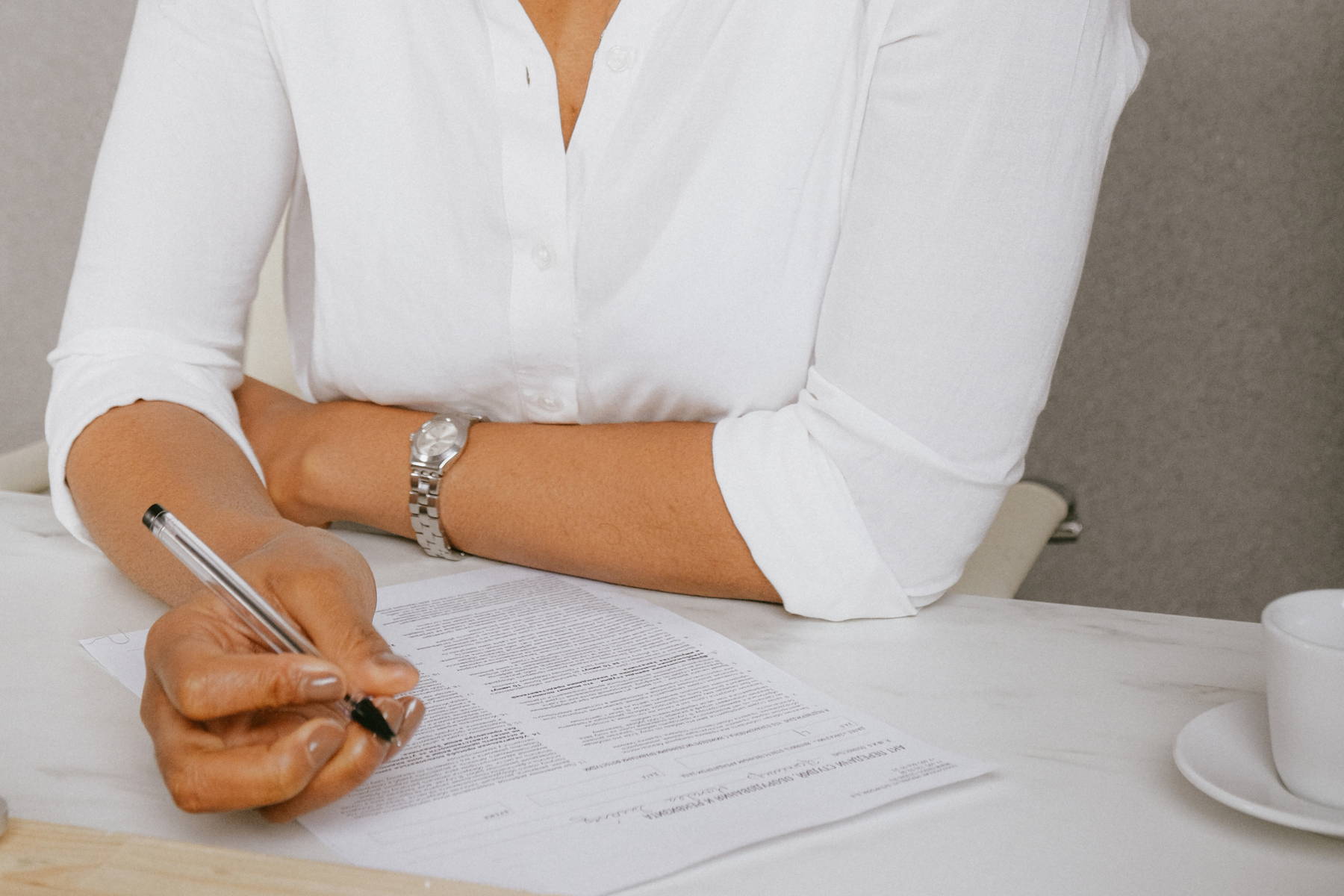 Setting client policies can feel overwhelming, but the end result is well worth the time and effort. Reserve time to review your policies at the first appointment with every new client to promote strong, lasting client relationships.