So, you'd like to add lash lifts to your menu - congratulations! Lash lifts are one of the most popular lash enhancements on the market, and they're a perfect complement to your existing lash business. While the process is relatively simple, there are a few things you'll want to keep in mind. We asked our in-house lash experts for their guidance, tips and tricks, and favorite lash lift products for each step of the lash lift process — and we're sharing them with you here!
How do you perform a lash lift?
Safer than your traditional perm, lash lifts work by softening and then re-strengthening the natural lash. Begin each service with a consultation to better understand what your client's looking for, then select your shield or rod. A rod will give a more lifted lash, while a rod is better on shorter lashes or to give a curlier effect. Consider the client's natural lash when selecting your rod or shield, as they come in many sizes. The natural lash should reach at least the middle of the rod or shield, though reaching the top is best. Lash lifts are not recommended for those with natural lashes less than 9mm long, those with eye conditions, injuries, or infection, as well as pregnant or nursing mothers.
To begin the process, start with clean lashes, then cover the bottom lashes with an eye pad to keep them out of the way. Next, you will adhere the silicone rods or shields to your client's eyelids as close to the lash line as possible, using a water-soluble adhesive. Using the same adhesive, you then lift, roll and wrap the lashes firmly around the silicone using a special lifting tool section by section, so they stay in place during the service. Avoid crossover by taking your time straightening each section but acting quickly enough that the adhesive doesn't dry out. If there are imperfections, it is best to wipe off the adhesive with water and lay down the lashes again. The lashes will take on whatever shape or direction they are in after the process.
In addition to paying attention to how lashes are adhered to the rod, you must pay attention to your processing times to avoid over-processing, as well. Even though lash lifts are technically reversible, it's best to be cautious and err on the side of safety. The processing time will vary depending on the client's hair type. Quickly, apply the lifting solution from the base to about three-quarters up to the lashes' midshaft, working your way from one end to the other, then repeating on the other eye. Be very careful not to let the lifting solution enter eyes or touch the skin. The very tips of the lashes should never have lift lotion on them longer than 2 minutes, as the lash is thinner at the tip and much more vulnerable. Experienced lash artists can position lashes in different styles like open or cat-eye to personalize the lift. At the end of the processing time, remove the lifting solution and repeat the process with the neutralizer or setting solution.
Once processing is complete, you'll gently remove the rods with water to reveal a beautiful curl, but the less water used, the better. Some artists tint the lashes while they're still attached to the silicone, while others prefer tinting after the rods or shield have been removed. Artists should only use oils if the client is not getting a tint. Pro tip: By keeping opened sachets in the fridge, leftover lift and setting solution can be used on other lift clients in your schedule as long as it's within the same 24 hour period. Another tip to be sustainable is saving open solutions to use for patch tests instead of wasting a brand new one since you can use opened solutions within three weeks.
What should you look for in a lash lift brand?
Because you are working with chemicals near the eye, you will want to work with a reputable brand. We are an official US distributor for Elleebana and recommend it highly. Elleebana is a globally-trusted company focused on both the health of the natural lash and impactful results - two qualities we value at LashBeePro! Their lash lift formulations are hypoallergenic and cruelty-free + free of gluten, formaldehyde, paraben, and latex.
Compared to some other brands, Elleebana One Shot lash lifts use a simple two-step process, helping to keep this a speedy service. Their lifting and neutralizing solutions come in single-use sachets, meaning less wasted product since air can't seep in. In addition to their One Shot Lash Lift, the newly-developed Elleeplex Profusion is now available, a dual lash lift and brow lamination system. The processing steps and timing are different between the two systems. Profusion is vegan and has a gentler breakdown process due to the addition of Cysteamine Hydrochloric acid (HCL). This formulation contains no Thioglycolate, which is found in the One Shot system. The ProFusion system is a more forgiving option for clients with fine hair or beginner lash artists.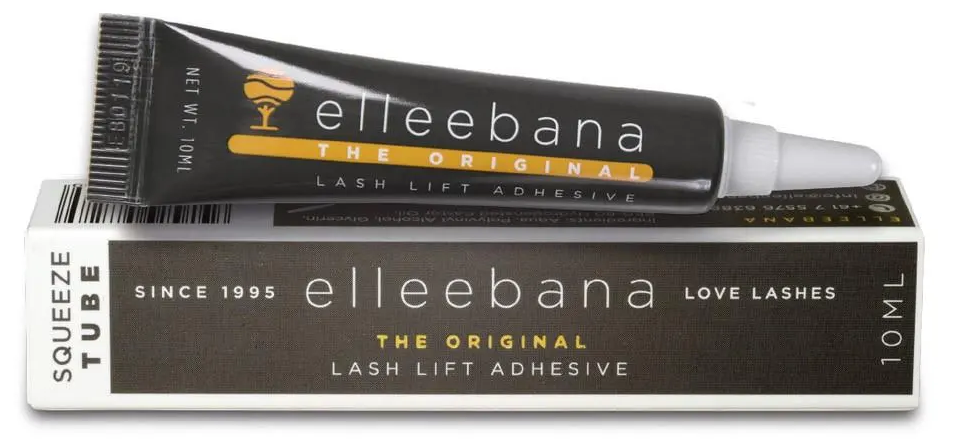 What your clients need to know AFTER their lift?
Although lash lifts are a straightforward service, they do require a bit of client aftercare. Most importantly, the first 24-48 hours is the most crucial time after receiving a lift as the lashes are still malleable and can change shape. Your clients will need to avoid touching, showering, or sleeping on the lashes to keep their beautiful curl. If your client received a lash tint as well, advise them to avoid any harsh makeup removers or letting shampoo and conditioner drip into their lashes. We always suggest providing your lift clients with aftercare cards that contain detailed instructions to help them remember!
Because lash lifts involve chemical processing to shape lashes, it's super important that your clients take home the appropriate lash serum to help maintain their lash strength. We recommend incorporating several items to increase moisture and restoration of your clients' lashes: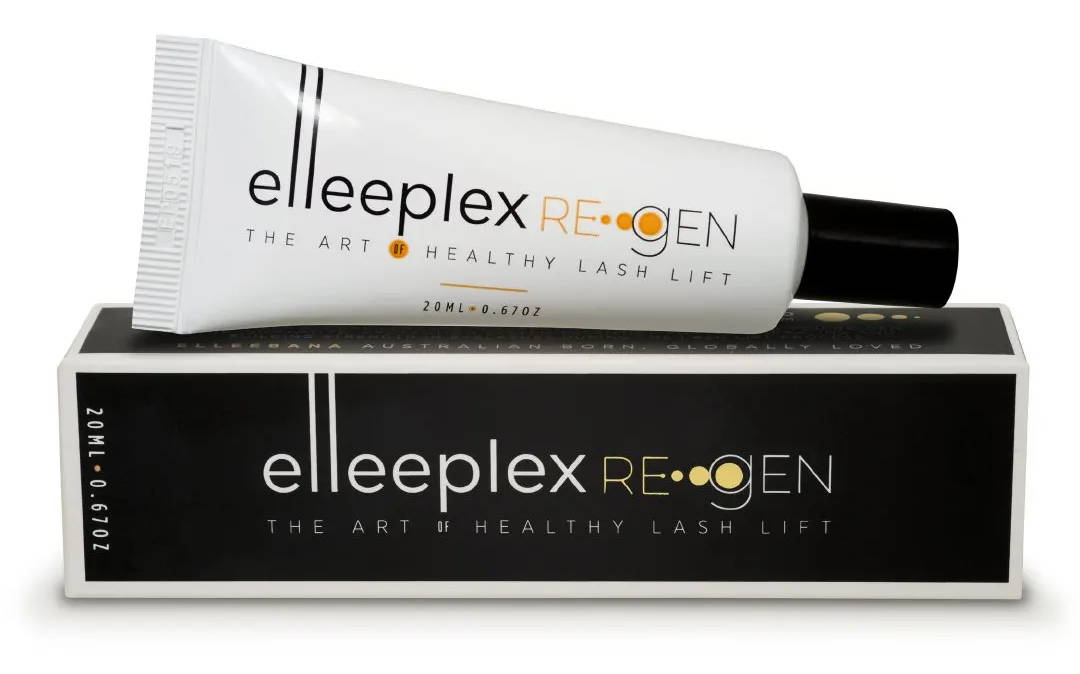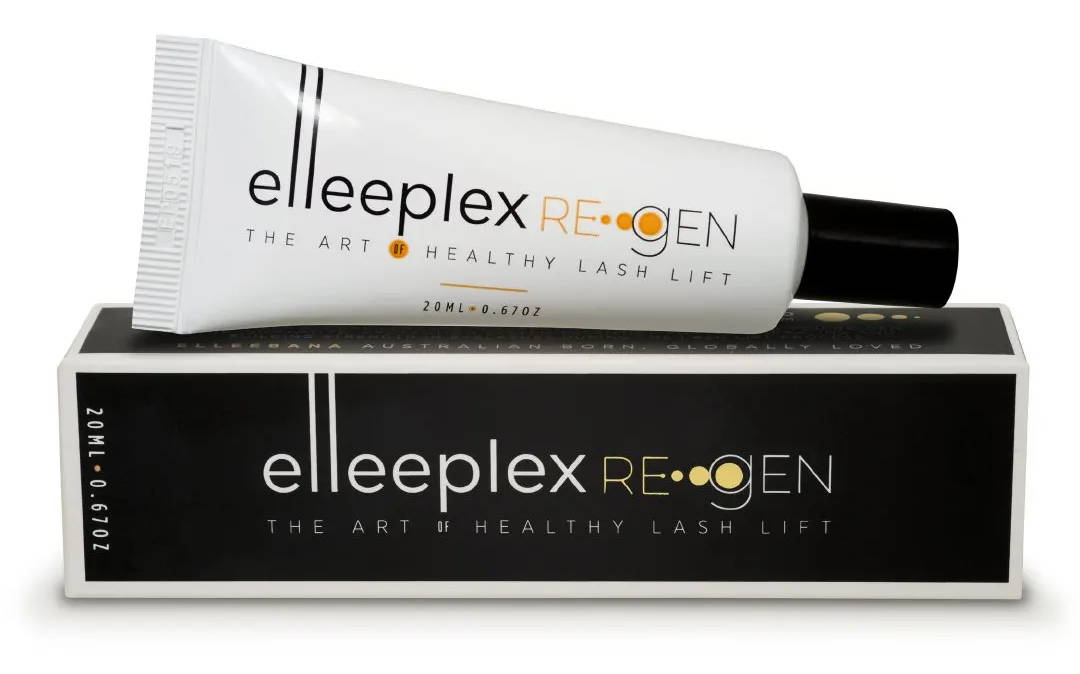 Elleeplex ReGen and ReGen NextGen: think "hair masks" for lashes. These products aren't a take-home aftercare product but add-on services intended for lash protection. Both formulas contain 23 plant-based ingredients that can help condition, moisturize, and restore lash health with the help of amino acids, essential fatty acids, and extracts. For the One Shot lash lift system, apply ReGen after the setting solution is removed while the lashes are still adhered to the rod. For the Profusion system, combine NextGen with the setting solution to save on processing time. It's a great way to maximize your sales, since you can even add this as an upgrade for your lash tint clients, too!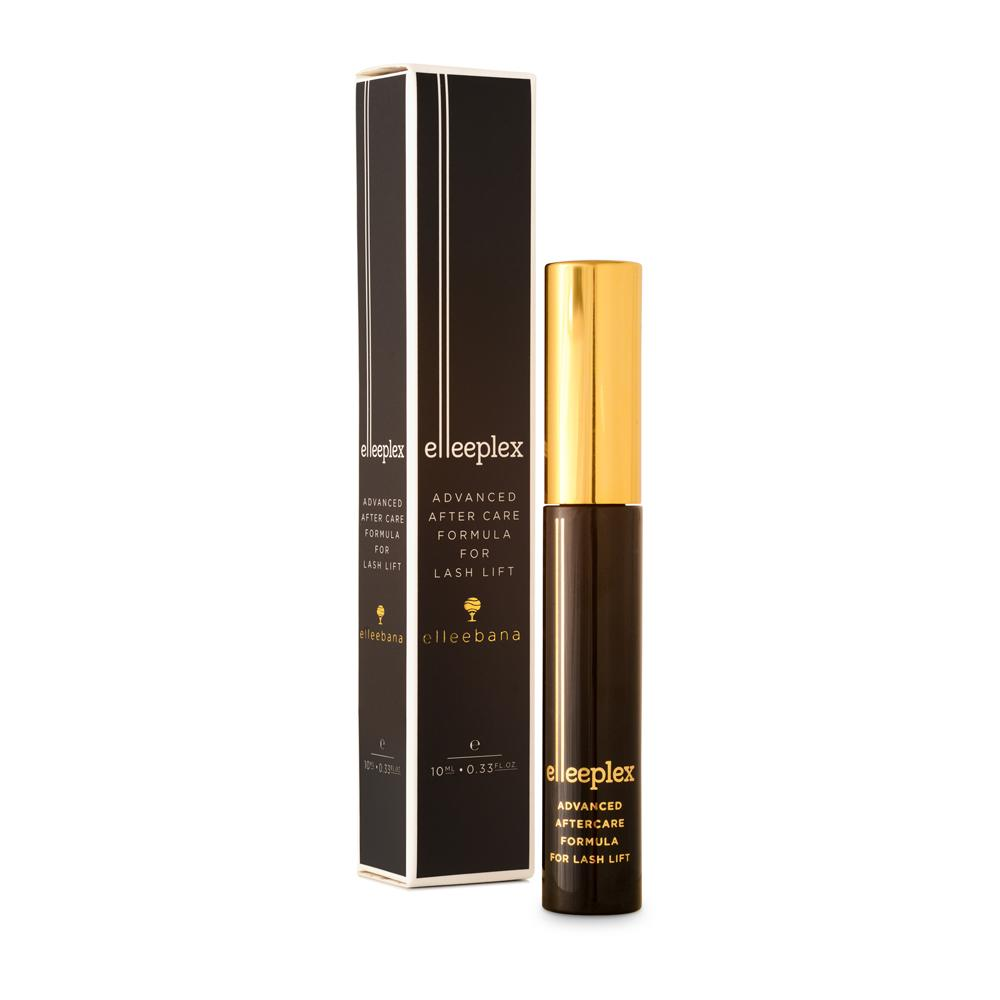 Elleeplex: the Advanced Aftercare Formula is a gel formula containing proteins, amino acids, and vitamin complex ingredients (such as keratin) that will help restore protein and speed up cell regeneration. It also includes sunflower oil, which helps lash and brow tints last longer. Elleeplex applies like a clear mascara, so it is a great addition to the end of a lash lift service before the application of mascara!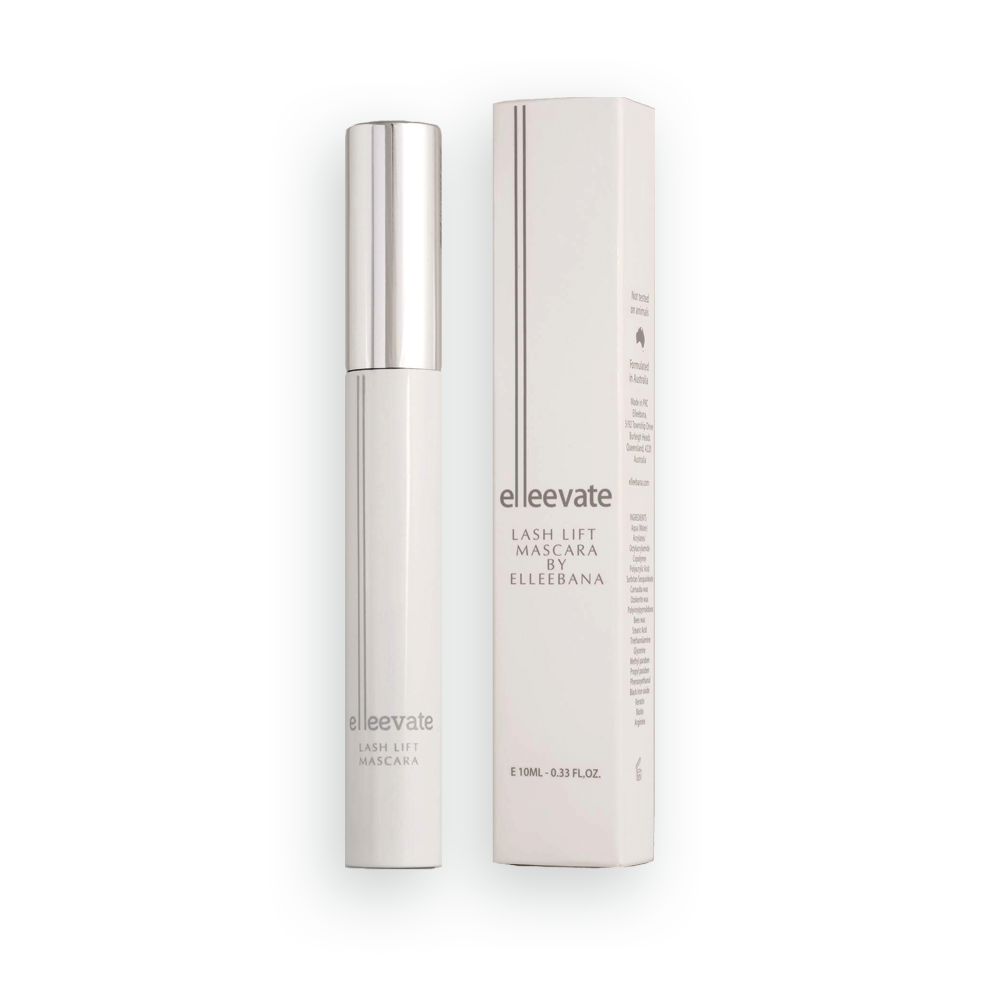 Elleevate: a black mascara containing arginine, keratin, and biotin to promote strong and healthy lash growth, unlike your regular mascaras! This mascara does not clump, washes off easily with soap and water, does not flake, and looks naturally gorgeous. It's perfect for in-between appointments when the client's tint eventually fades, but the lift is still going strong. Elleevate works well over Elleeplex or on its own..
We recommend retailing Elleeplex and Elleevate lash serums for your clients to take home to promote lash health between lash lifts (not to mention a little extra income for you!).
Lastly, to ensure the lashes continue to grow and stay healthy, we recommend that clients wait at least six weeks before getting another lift, preferably 8-10 weeks. If you have to relift because they weren't satisfied with the results, make sure to cut the processing time in half to protect the natural lash. Only perform this if the condition of the client's lashes is not compromised. If you feel it's not safe, wait 24 hours.
By keeping these tips in mind, you can ensure a smooth introduction of lash lifts. Your clients will enjoy beautiful AND healthy lashes!