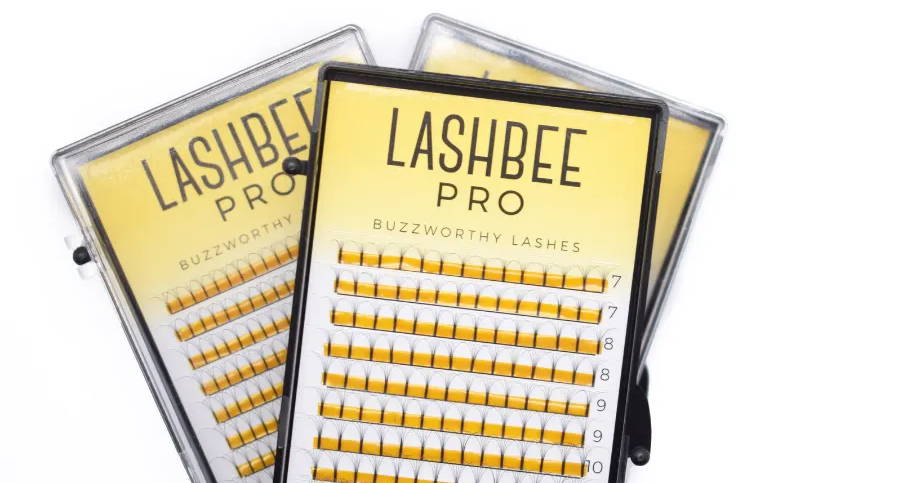 There's been a lot of discussion about pre-made fans in the lashing world lately, and for good reason. Below, we offer our insights into which type of pre-made fans work best for client use, which ones don't, and why.
There are two kinds of pre-made fans:
Glue-bonded
What's the difference? A glue-bonded fan is held together with adhesive. Heat-bonded means the fan is sealed together at the bottom only using heat.
Why NOT to Use Glue Bonded
Many lash stylists believe that this first type of pre-made fan, with the glue, is NOT recommended for client use —and this is true! The quality of the fanned lashes themselves may not be detrimental to the client's eyes, but the glue used to hold the fan together adds extra unnecessary weight to the natural lashes. For these types of pre-made fans, the stylist needs to add additional adhesive to the fan for it to adhere properly to the client lash. This creates a "chunk" of adhesive that looks bumpy as the cyanoacrylates cure.
The fans then become much heavier than necessary, and as a result may cause damage from the heaviness of the additional weight of the accumulated glue and lash extensions.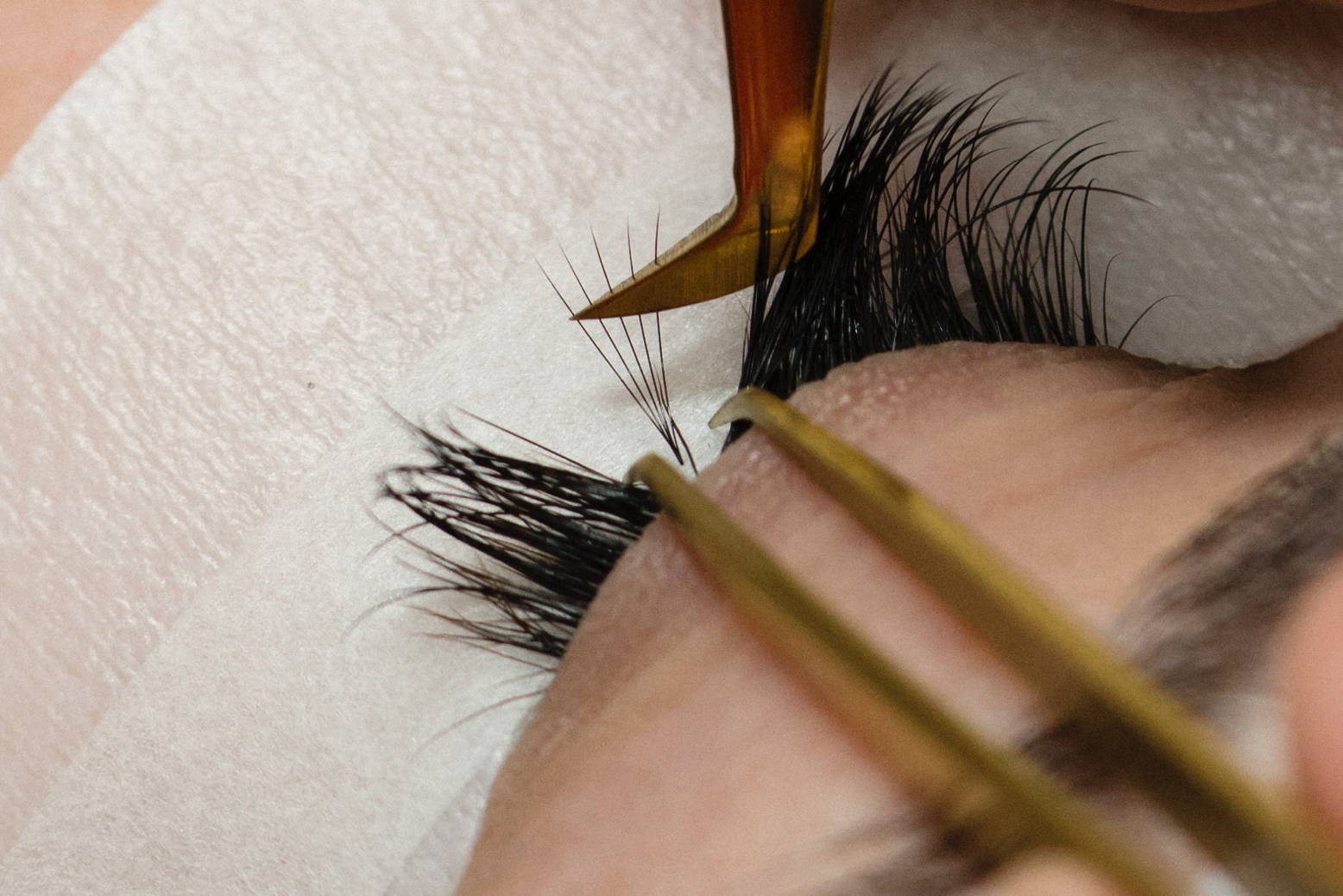 The Benefits of Heat-Bonded Pre-Made Fans
The second type of pre-made fans, which are heat-bonded (and the only type that we stock at LashBeePro), are a great safe alternative to glued fans! LashBeePro uses a special heating method that keeps the lashes in the fan shape without the use of glue or anything else that can make them heavier. Heat-bonded pre-made fans can help lash artists of all skill and experience levels add depth, length, drama and curl to a client's natural lashes — all without the bulk of additional adhesive. These pre-made fans are just as safe as volume fans made by hand, which is why we only offer this style.
Well-made pre-made fans are easily removable from their tray and can have just as great retention as their individual lash counterparts when paired with a suitable adhesive. This is why you'll notice that when you pick them from the tray, the ends may separate in your tweezers, just as though you made them by hand! Simply manipulate the bases back together when you dip into your adhesive.
Pre-Made Fans Aren't Here To Compete With Handmade Fans!
Many lash stylists understandably bemoan the use of pre-made fans, as they have devoted thousands of hours and dollars toward perfecting the craft of creating volume fans by hand. However, lash artists should rest assured that pre-made fans are not meant to replace or compete with these styles in any way.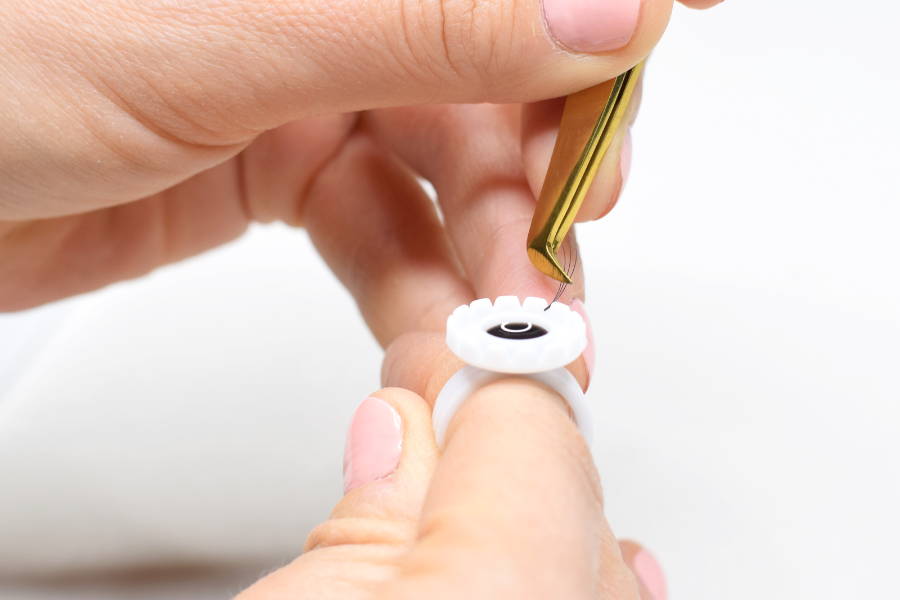 Save Time During Lashing Sessions With Pre-Mades
Pre-made fans are a great way for lash stylists to save time when crafting their clients' unique look. This is because a full volume set created with pre-made lashes takes approximately the same amount of time as a full set of classic lashes. If your client is running late and you are able to do so, you may even do a volume set with a mix of both hand- and pre-made fans.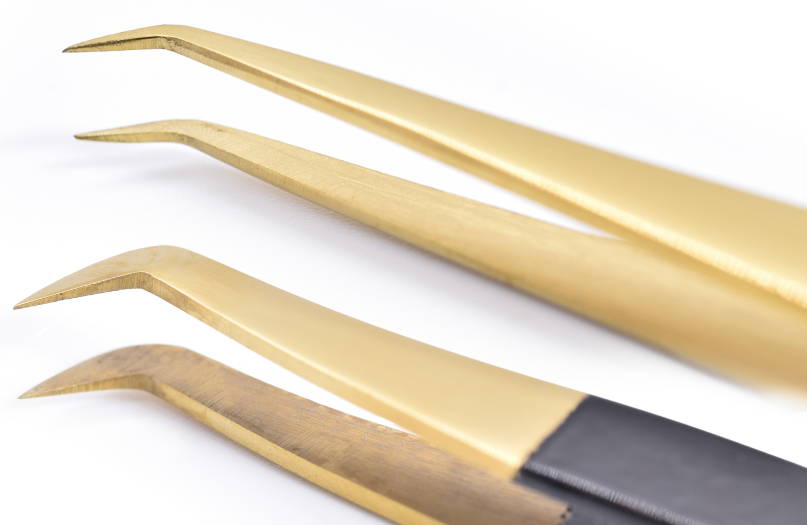 Use the Right Tools
One final note about working with pre-made fans. While they are applied as quickly as classic lashes, they do require a bit of adjustment in application tools and technique. Because the extensions are fanned out, the typical straight-tipped pick-up tweezer used for classic lashing won't work for pre-mades. Instead, swap to a tweezer specifically design for volume, with a boot or angled tip. Make sure that the tips close completely and do not have any adhesive on them - this can cause you to skip lashes when removing the fans from the strip!  
We hope this guide is helpful to you as you embark on your journey of creating amazing volume lashes for your clients!